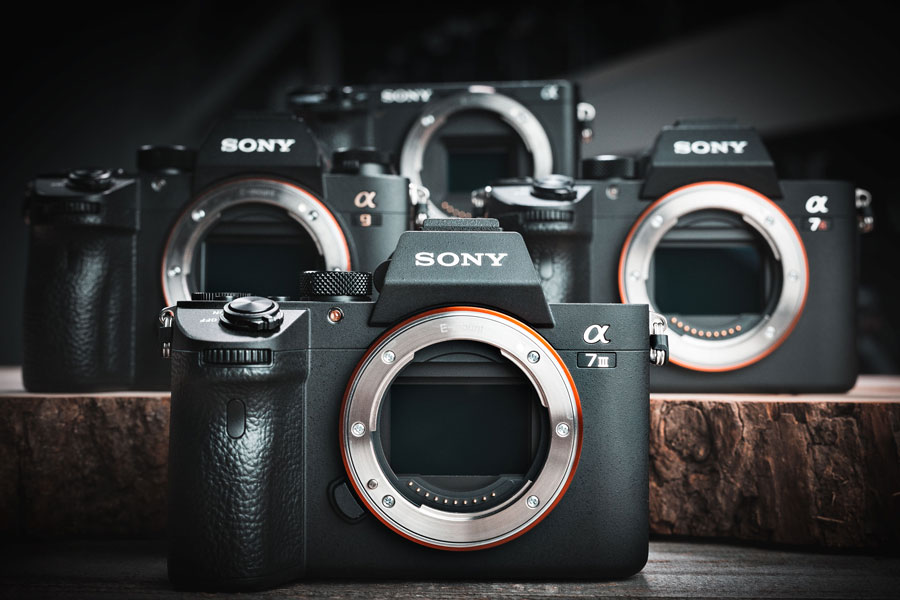 What is the Best Sony Mirrorless Camera for You?
August 31, 2020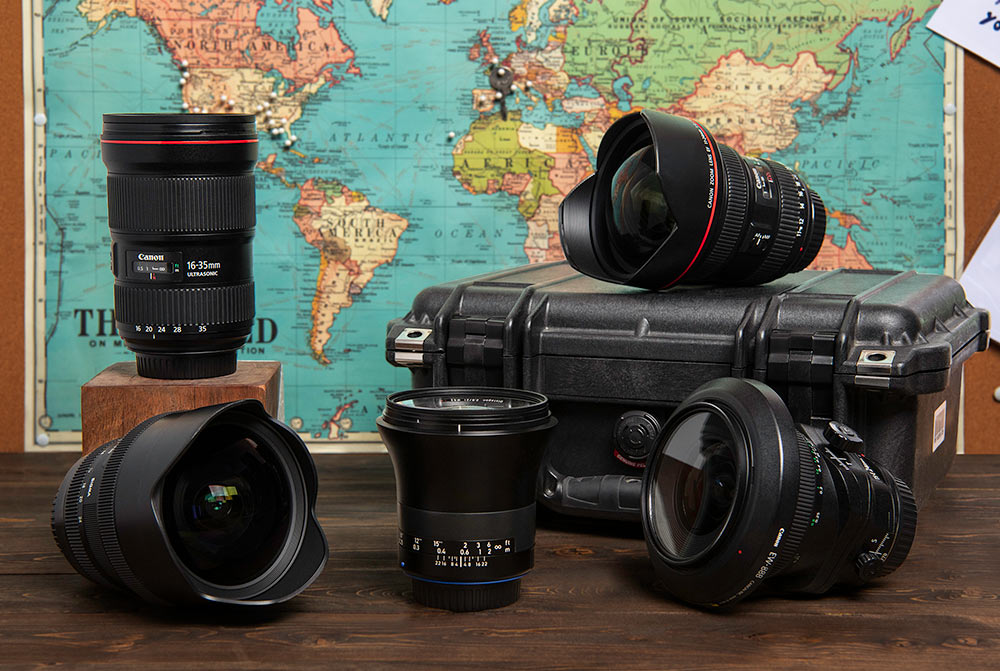 The 5 Very best Vast Angle Lenses for Canon DSLRs
August 31, 2020
This post has been updated and re-released to reflect recent macro recommendations.
Macro photography is like meditation practice in that there must be a willingness to experiment outside your comfort zone and practice patience before it becomes relaxing and centering. There is a lot of technical information with macro shooting that can be difficult to understand when you are first starting out. Don't let this scare you off from one of the most rewarding genres there is!
What Is Macro Photography?
Macro photography is close-up photography of very small subjects, typically captured at life size or larger. You will often hear the terms "magnification rate" or "reproduction rate" when referring macro photography, which translates the size in which the subject is being captured in relation to their actual size. A ratio of 1:1 is imagery true-to-life in size, 1:2 is half it's size, and so on. You can tell the ratio you are able to shoot by reading the markings on the side of a macro lens. For the best results, you will want a system that will allow you to focus no further away than 20cm. The closer you get to the subject, the larger it is in your final frame.
Why Shoot with Macro Lenses?
Macro photography is most popularly used by nature and bug lovers. It grants access into a tiny world unobserved by most – kind of like how meditation will grant access into your inner world. It is also great for shooting detailed images that tell a story. For example, the wrinkled fingertips of a newborn, the eyelids of a bride having her makeup done, stamps, and jewelry are all popular subjects. Product and food photographers who need the utmost in clarity to capture details of coveted goods find use in macro lenses, as do those in scientific and forensic fields. Artists have boundless uses for macro lenses, as the lines, patterns, and textures can be inspiring on their own or used in conjunction with multi-media work.
Which Lenses to Consider
Macro lenses are made with a flat field that allows for edge-to-edge sharpness and closeup focusing capabilities. Some are manual focus only. Prices range widely. This is overwhelming to think about, so here are some recommendations to narrow it down for you.
The Canon 100mm f/2.8L IS Macro Lens is among the most popular macro lenses out there. It produces sharp images for both macro and portrait shooting and is a true 1:1 lens that can reproduce items at life-size magnification. This is one of the few macro lenses that produces amazing closeup imagery without having to rely entirely on rail systems or tripods for stability – the built-in image stabilization system – rocking a vibration gyro and acceleration sensor – is quite helpful here. You can focus as close at 5″ away from your subject. This lens is just under 5″ long and under 1.5 lbs, making it fairly portable. With three focus distance ranges you can set right on the barrel, you can control the speed of AF. This lens is recommended for full frame sensor Canon EF mount shooters who like both macro and portrait photography.
Unlike the lens above, this lens is a magnification-dedicated system and does not double as a portrait lens. It is more like having a portable microscope than a lens. The focus distance range is very small – only 41mm at 5x – but this allows for tremendous detail of very small objects, including the tips of pens or the eyes of a butterfly. It renders subjects up to 5x life-size magnification. The Canon MP-E 65mm f/2.8 1-5x Macro Lens picks up where other macro lenses end and is essential for scientific imagery as well as creative macro applications.
The Nikon 105mm f/2.8G Micro Lens is the counterpart to Canon's 100mm listed above. It offers a lot of the same benefits, including 1:1 reproduction, image stabilization, balanced build, and is also portrait-worthy. It does not have as close of a minimum focusing distance but it does have slightly more reach.
This lens isn't truly a macro because it doesn't offer 1:1 reproduction – only quarter-size reproduction. However, it is equipped with a macro ring switch that will extend the lens' range for a minimum focusing distance of just over 12″. What makes this lens unique is its Smooth Trans Focus (STF) system which uses an apodization filter (like a radial neutral density filter) to produce smoother bokeh that contrasts nicely against the sharpness this lens can produce. This is really an ideal portrait. It's good for folks not dedicated to macro but who still shoot a decent number of closeups.
This lens also isn't a "true" macro – it offers half-size reproduction. However, that is still a great feature and especially so pair with a tilt-shift build. Tilt-shift lenses are special purpose lenses that allows one to tilt and shift to mimic the movements of large format cameras for serious landscape, studio, tabletop, and architectural photography. The tilt-shift function on this lens allows adjustment of the focal plane by an angle of ± 10° and enables parallel shift of the optical axis by ± 12mm. With this lens you can create much more accurate-looking lines (like on buildings and streets) or intentionally overdo it and create a fun miniature effect in both stills and video.
This lens is more like a borescope tool that allows you to capture imagery of areas inaccessible to normal lenses.It has a massively wide 84º angle of view while also producing a 2:1 magnification (double life size). The front barrel of this lens is completely waterproof so that you can capture fish between rocks or the inside of a glass as something is poured into it. But that's not all – the front element is also equipped with a built-in LED ring light! This lens is a whopping 16″ long (dubbed the "anteater lens"), so it is ideal for photographing or capturing video footage of a subject without getting too close (perfect for insects). Use this lens for amazing "slide in" shots, documenting habitats in your yard, and all manner of creative and educational projects.
This lens is Fuji's answer to Canon 100mm f/2.8L and Nikon's 105mm f/2.8G lenses. It too has a 1:1 magnification ratio, built-in image stabilization, and works as well for portraits as it does for macro. This lens in particular is weather sealed, making it particularly well-suited to outdoor work. It also has silent AF operation that benefits videographers.
How to Shoot Macro Photography
When you are ready to shoot, the first thing to decide is what aperture you want for your desired outcome. Shooting wide open will give you a super thin plane of focus, while shooting at f/32 will give you a deeper depth of field but will not guarantee total sharpness. It also will take away a lot of your natural light and artificial light will probably have to get used.
The closer you are to the subject in general, the less depth of field there is to work with. You you will need to stop down your aperture to increase the amount that is in focus. The angle of the camera also affects the sharpness of an image and the focus will be at the same parallel as the rear of your camera. It's recommended to use a tripod, of course, to aid in your quest for sharpness when shooting at smaller apertures, as well a geared tripod head or focusing rack to fine-tune composition and focus. If you're in the market for a new tripod, look for one that can get very low to the ground. An example is the Peak Design Carbon Fiber Travel Tripod, which can get as low as 5.5″. Like with medication, you may find yourself on the ground a lot with macro photography.
If you are hand-holding your camera, composition is your key to success. Arrange your subject or find an angle where everything you want sharp is equal distance from the lens. It may be wise to raise your ISO, which can increase grain. However, sharpness will still be intact. Another option is to take several shots with each shot focusing at different distances. In post-production you can merge the different photos and mask out any information not wanted. Learn more about this in Tip #5 of my Macro Photography Tricks for Beginners.
As you are beginning to tell, nailing your focus is everything in macro photography. Understanding the basics are essential to your success, such as always using manual focus. This method gives you the utmost control over the image you are creating and is overall faster than autofocus usually. Sometimes the built-in image stabilization systems on lenses work against you – especially during extreme closeups, so experiment with shooting both with and without it.
If you have the option of Live View on the back of your camera, you can use the +/- controls to zoom into the exact point you would like to fine tune focus for. Using the Live View option to focus can be difficult if you are shooting at a small aperture; the trick is to open your aperture to focus and then stop back down when you are ready to take the shot. There is some faith involved in this. Again, a little like a meditation practice.
You may want to investigate your lighting options. Off-camera flash freezes any action or camera movement and lets you shoot at a f/32 while maintaining exposure. There is the Canon MT-24EX Macro Ringlite Flash and things like it for other brands, as well as myriad small LED setups. Avoid shooting with a built-in flash or mounting a flash to the top of your camera, as it will either wash out your image and degrade the inherit texture of your subject (due to how straight-on it is) or you'll get weird shadows depending on the length of your lens. The prettiest light, in my opinion, is ambient mixed with reflectors but that isn't always an option with this kind of work!
After deciding on your subject you must consider if you would like to include background context or keep it all nebulous and ethereal. This is where macro shooting starts to get really fun and even relaxing. Make time to truly experiment; the more time spent actually shooting will inspire you to to take more chances and create rewarding images you can be proud of.
Tags: Best Canon Portrait Lens, Best Macro Lens, Best Wedding Photography Gear, Canon vs Nikon, focus stacking, How to do Macro Photography, Macro Lighting, Nikon Lenses, Sony Lenses Last modified: July 9, 2020